The suspect accused of murdering four people in Washington, D.C. is an ex-employee of the company owned by the primary victims' family.  The cold-blooded murder is not only remarkable for its cruelty, but also because of the suspect, Daron Dylon Wint's, extensive criminal record.
HR Law Insider does not know whether a background check was conducted on Wint before he was hired as a welder at American Iron Works, owned by victim Savvas Savopoulos.  Nor is it known how many crimes Wint had committed before he was hired.  What is known is that over the years Wint has developed a long criminal record, including assault, theft, malicious destruction of property, among other crimes.
WINT KNEW HIS PRIMARY VICTIM THROUGH WORK
Authorities agree that the murders were not random:  "We do believe there is a connection between this suspect in this case through the business," Metropolitan Police Chief Cathy L. Lanier said Thursday.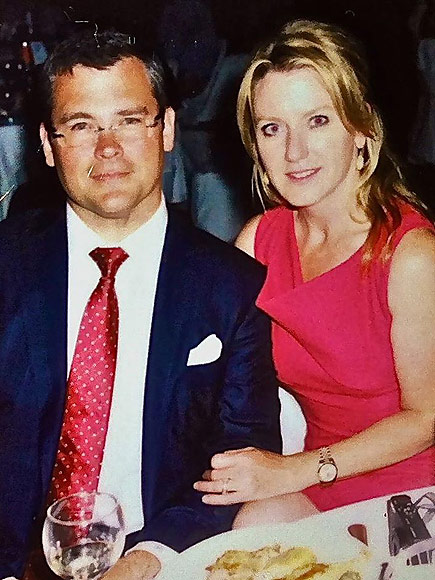 (Savvas Savopoulos and his wife Amy)
THE IMPORTANCE OF BACKGROUND CHECKS
In the United States, the proportion of murder victims who knew their assailants to victims killed by strangers is about 3-to-1.  Workplace violence is no different:  crimes are committed by employees who know other employees and know the owners of the businesses.
Thus, employers should not "invite" employees into their workplaces if they have no real idea who they are hiring.  One can never truly know a job candidate based on several interviews and a flowery resume.  However, businesses can close the knowledge gap by taking the simple step of having a professional service conduct a background check.
FOLLOW THESE SIMPLE RULES FOR BACKGROUND CHECKS 
The first step for an employer to take regarding a background check is to obtain signed authorizations from its job applicants and employees. Employers should consult with legal counsel to obtain an authorization that complies with the law.
If the employer then relies on negative information obtained via the background check to deny a job application, reassign or terminate an employee, deny a promotion, or take other adverse action, the Fair Credit Reporting Act (FCRA) requires the following steps:
Step 1: Before an employer takes the adverse action, it must give the individual a pre-adverse action disclosure that includes a copy of the individual's consumer report and a copy of "A Summary of Your Rights Under the Fair Credit Reporting Act" — a document prescribed by the Federal Trade Commission. The CRA that furnishes the individual's report will give you the summary of consumer rights.
Step 2: After the employer has taken an adverse action, it must give the individual notice that the action has been taken in an adverse action notice. It must include:
The name, address, and phone number of the CRA that supplied the report;
a statement that the CRA that supplied the report did not make the   decision to take the adverse action and cannot give specific reasons for it; and
a notice of the individual's right to dispute the accuracy or completeness of any information the agency furnished, and his or her right to an additional free consumer report from the agency upon request within 60 days.
(Source: Federal Trade Commission; 15 U.S.C. § 1681 et seq.)
Obtaining background checks can be an effective way for employers to weed out dangerous and/or undesirable employees. Weeding out such employees can save substantial amounts of time and money for employers and also decrease the risk of employee violence, theft and dishonesty. In your efforts to ensure that you hire the most qualified employees with the best backgrounds, comply with the FCRA. If you do not follow the law the consequences can be severe — the FCRA allows individuals to sue offending employers for damages in federal court.
One other note:  the EEOC takes the position that "[t]he fact that an individual was arrested is not proof that he engaged in criminal conduct. Therefore, an individual's arrest record standing alone may not be used by an employer to take a negative employment action (e.g., not hiring, firing or suspending an applicant or employee). However, an arrest may trigger an inquiry into whether the conduct underlying the arrest justifies such action.
In contrast, a conviction record will usually be sufficient to demonstrate that a person engaged in particular criminal conduct. In certain circumstances, however, there may be reasons for an employer not to rely on the conviction record alone when making an employment decision."
HR Law Insider will provide an in-depth discussion regarding the issue of arrests versus convictions in a follow-up piece.