Donald Trump has re-popularized the term "locker room talk."  The euphemism, which Trump used to explain away his comments about women on a videotape that emerged last week, has different meanings to different people.
Trump downplayed his comments as harmless. Many others, however, viewed Trump's words as harassing, threatening, and demeaning.  Whatever your belief, so-called locker room talk was the main catalyst behind the explosion of sexual harassment lawsuits some 30 years ago and clearly has not gone away.
Through the real-life story of Beth Ann Faragher, this article provides readers with a historic and revealing look at Title VII — the main law which prohibits sexual harassment and discrimination.  Equally valuable, this edition of the HR Law Insider explains how and why "locker room talk" gets companies sued, and provides businesses specific tools to prevent sexual harassment.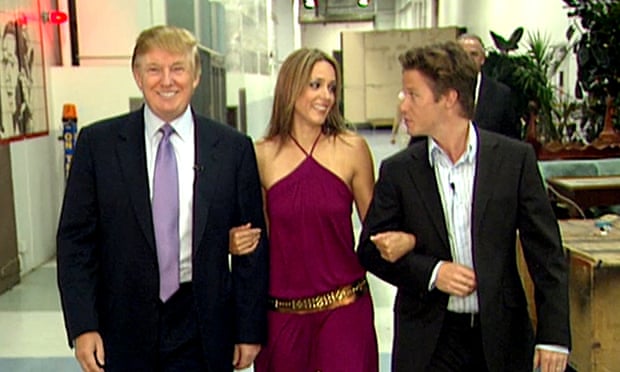 TITLE VII:  HOW A YOUNG WOMAN LIFEGUARD CHANGED THE WORLD 
I had a Forrest Gump moment in 1986.  As a young  ocean lifeguard in Hollywood, Florida, I  witnessed first-hand the male-dominated culture of the Beach Patrol — in our locker room and on the beach.
Little did I know, just up the road, working with men I knew and competed against in lifeguard competitions, Beth Ann Faragher, a lifeguard with the City of Boca Raton, was on her way to making US Supreme Court history.
Sexually harassed for the better part of five years, Faragher brought claims against Boca Raton under Title VII.  After a hard-fought trial, the court found:
"From time to time over the course of Faragher's tenure at the Marine Safety Section, between 4 and 6 of the 40 to 50 lifeguards were women.  During that 5-year period, Chief of the Marine Safety Division Terry repeatedly touched the bodies of female employees without invitation,  would put his arm around Faragher, with his hand on her buttocks, and once made contact with another female lifeguard in a motion of sexual simulation. He made crudely demeaning references to women generally, and once commented disparagingly on Faragher's shape. During a job interview with a woman he hired as a lifeguard, Terry said that the female lifeguards had sex with their male counterparts and asked whether she would do the same."
Marine Safety lieutenant David Silverman behaved in similar ways. He once tackled Faragher and remarked that, but for a physical characteristic he found unattractive, he would readily have had sexual relations with her.  Another time, he pantomimed an act of oral sex. Within earshot of the female lifeguards, Silverman made frequent, vulgar references to women and sexual matters, commented on the bodies of female lifeguards and beachgoers, and at least twice told female lifeguards that he would like to engage in sex with them."
The court of appeals, however, reversed the trial court and found in favor of Boca Raton.  This led to the landmark US Supreme Court decision in favor of Faragher in 1998.
Faragher's odyssey began in the 1980s, a decade which witnessed an explosion of sexual harassment cases under Title VII.  That's right, it took about 20 years for a cultural shift to "allow" cases to be brought under a law that was passed the year The Beatles started the British Invasion in America.
The Faragher decision is obviously important for its legal precedent in holding employers liable for sexual harassment.   The historic ruling also provides businesses with a road map as to how to avoid sexual harassment claims.
HOW BUSINESSES CAN PREVENT SEXUAL HARRASSMENT
The facts in Faragher lawsuit are very typical of the sexual harassment allegations I have observed over 25 years of representing businesses and individuals:  uncontrolled behavior by men in positions of power and/or an overall work culture that enables, encourages, or permits bad behavior.
Regardless of one's beliefs about the Trump situation, allowing such talk in a work environment is a sure-fire way to be on the receiving end of an EEOC charge of discrimination.  Here are specific, time-tested tools to prevent locker room talk in your workplace and avoid the fate of Boca Raton :
Management and employees should receive sexual harassment and discrimination training from counsel once a year.
Employee handbooks should be carefully drafted and specifically reviewed during the training.
Sexual harassment and discrimination policies should be discussed in detail; hypotheticals should be played-out to understand how the policy will work in real time/life.
All businesses should have a personal relationship policy, particularly regarding supervisors and managers having relationships with those that they supervise/manage.
Managers should read the Faragher case — it takes 20 minutes; by understanding the underpinnings of the law, managers will know why their handbook says what it says, how to identify and prevent harassment, and what to do, and what not to do, when harassment is alleged.
Leaders should constantly assess company culture; live by the credo:  "There are no bad teams, only bad leaders."
Leaders should focus on hiring and training those people who will fit within a culture that condemns and punishes discrimination and harassment.
Contact counsel when there is a potential complaint about harassment or discrimination; such complaints rarely occur, and, in my experience, are often addressed and resolved quickly and inexpensively with an experienced hand and laser focus.
Once a complaint of harassment is reported, understand that any discipline or negative treatment towards the complainant will bring a high risk of a retaliation claim.
Do not overlook inappropriate, stray comments; instead, view them as red flags to monitor or act on immediately to get ahead of a larger problem.
Detach and observe how managers and employees treat each other at the office, in the field, and at social events.  Thinking or saying "he's just like that" or "that's just who he is" is unacceptable when dealing with someone conducting themselves in a way that is unaligned with your company's culture.
Do not slide:  review this bullet point list once every quarter and ask:  "is our company doing these relatively simple things to prevent and/or deal with sexual harassment and discrimination"?
CONCLUSION
To understand the root problem and cure for sexual harassment one should do more than adopt wooden, form policies from attorneys or websites.  Instead, endeavor to understand the "culture" in which sexually harassment thrives.
Once one understands the roots of sexual harassment, it is far easier to avoid it in the first instance and, failing avoidance, to identify, combat and eradicate the ugly disease.
EPILOGUE
Here is a fascinating footnote about Title VII's enactment:  Unlike today, when congressional votes are typically cast along party lines, in 1964 Title VII's vote occurred along geographical lines — with the North for Title VII and the South against.
The House vote:
Southern Democrats: 7–87   (7–93%)
Southern Republicans: 0–10   (0–100%)
Northern Democrats: 145–9   (94–6%)
Northern Republicans: 138–24   (85–15%)
The Senate vote: